Specials
SOCO SOCIAL HOUR
Monday - Friday 2:30PM - 5:30PM
Monday
Roasted Eggplant Dip - $5
Aperol Spritz - $6
Tuesday
Tater Tot Poutine - $10
Domestic Pints - $6
Wednesday
Charcuterie for One - $10
House Red & White Wine - $6 - $9
Thursday
Mini Margherita Pizza - $10
Wine of the Week - By the Bottle
Friday
Tuna Poke - $10
Bar Rail - vodka, rum, rye, gin, tequila - $5
WEEKENDERS
SATURDAY & SUNDAY BRUNCH
Mimosa or Caesar - $6
Mimosa by the bottle - $30
SUNDAY FUNDAY
4PM - CLOSE
Wings - Korean fried chicken, whisky BBQ, or garlic chili lime - $10
Any Pitcher of Beer - $15
Answer our weekly Toronto Trivia Question and follow or like us on Instagram or Facebook for your $15 pitcher.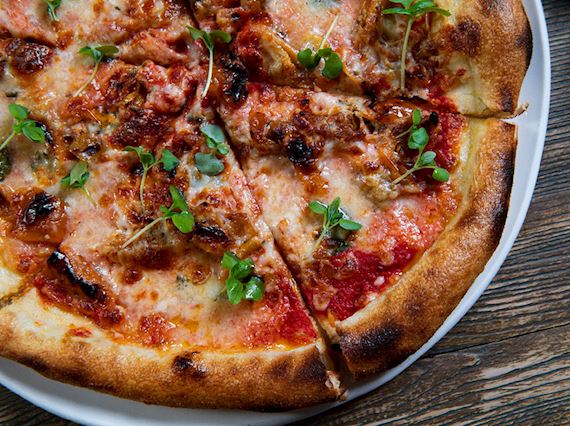 GAMEDAY SPECIAL
Join us after a Raptors or Leafs game for a $10 pepperoni or margherita pizza and $10 wings. Enjoy both with a $6 steam whistle pint.
*Valid only for game days with a valid ticket. Valid only post Raptors or Leafs games.