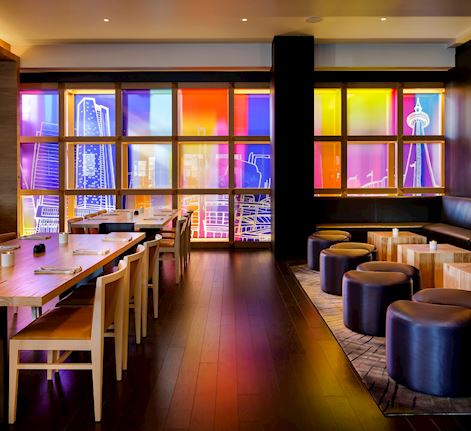 SOCO Kitchen + Bar will be re-opening the patio on street level Friday, June 26th. Dine inside for breakfast Saturday's and Sunday's and brunch and dinner outside on our street level patio. We look forward to welcoming you back dining with Soco Kitchen and Bar. Our hours of operation are 11am to 9pm, 7 days a week with limited food and beverage offers. Saturday's and Sunday's 8am to 11am inside for breakfast. Visit OpenTable for reservations! Please note that social distancing measures will be in effect.
Please note that our regular menu is currently not available. We will be offering a limited but delicious SOCO patio menu during this time. Thank you for your understanding and we look forward to welcoming you!
SOCO Kitchen + Bar, our signature restaurant which brings in simple, fresh and delicious food with an innovative twist. We source our ingredients locally but with a global inspiration. Our diverse staff are dedicated to making sure your restaurant experience is perfect from the moment you walk through the door.
Soco Hours of Operation

Patio- 11am to 9pm 7 days a week

Breakfast Inside - Saturday- Monday 8am to 11am