Our Team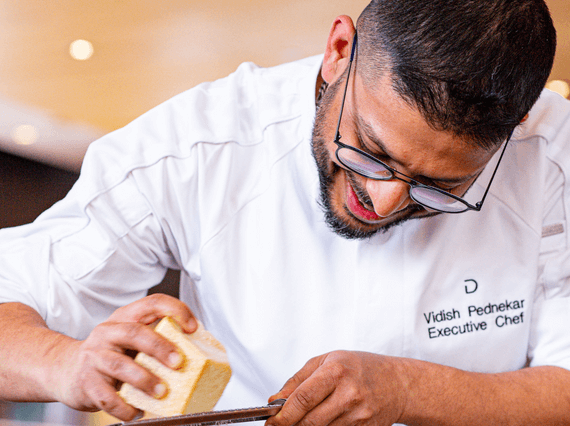 Vidish Pednekar - Executive Chef
Growing up on a farm in Western India, Chef Pednekar learned to respect the fruits of the land and understand their life cycle. His philosophy? Good food is an experience leading to joy and is achieved with quality ingredients. Chef Pednekar believes that nature, our farmers, their seasonal products, and cultural diversity are inspirational in curating meals, menus, and ultimately, lasting experiences at SOCO Kitchen + Bar. We are because they are.
Starting his 7-year progressive tenure from trainee to CDP at the Taj Mahal Palace in Mumbai, Chef Pednekar had the early opportunity to hone his skills with various cuisines, influencing his move to Washington D.C., serving congressmen and world leaders. This journey led him to take on leadership roles in Toronto at various hotels since 2013 including Restaurant Chef with Marriott Hotels and Banquet Chef for the Four Seasons. With this versatility, Chef Pednekar is dedicated to delivering the best experience - whether its a family dinner, a wedding, or gala event.
Chef Pednekar is a graduate from the the Institute of Hotel Management, Mumbai and has traveled for global culinary experience with stints in Dubai and Italy for certification with Federazione Italiana Cuochi. On a personal front, Chef Pednekar values his family and enjoys gardening and traveling with his wife, daughter, and son.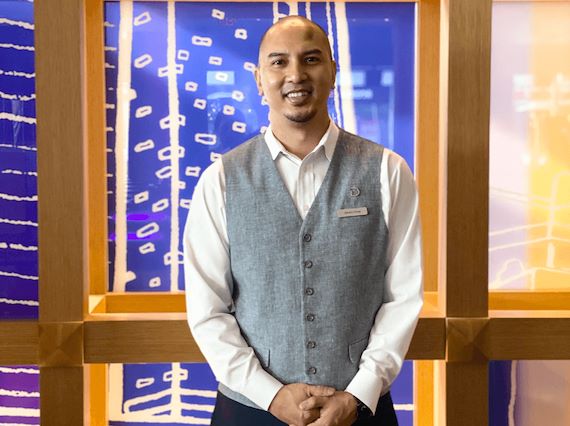 Darwin Ching - Restaurant Manager
Growing up in a big family and being brought up with roots in Filipino culture is what led Darwin to his passion for people, food, and hospitality.
Darwin's journey started at Centennial College where he graduated from a Hospitality and Tourism Management Program. Immediately after graduating, Darwin was hired at the Fairmont Royal York Hotel in Toronto, and from there stepped into hospitality roles across the city, including at Liberty Grand Complex, Delta Hotels by Marriott Toronto East, and Chelsea Hotel Toronto. During his journey, Darwin held various roles within the Food & Beverage landscape which has given him 10+ years of experience and knowledge that he brings to the Food & Beverage operations at the Delta Hotel Toronto.
Since joining the Delta Toronto family in August 2021, Darwin has played an integral role across the Food & Beverage portfolio - overseeing operations of SOCO Kitchen + Bar, and most notably, assisting with the rebrand and launch of Char No. 5 Whisky & Cocktail Lounge, which has been nothing short of success since opening.
Darwin's vision for SOCO Kitchen + Bar, The Roof at SOCO, and Char No.5 is for guests to see these outlets as The Attraction Within the Attractions - we aspire to be top of mind for folks visiting large scale Toronto attractions nearby. We are memorable, we are where you want to be.